Frontline healthcare workers pushed to limits by the never-ending COVID-19 fight. Many are burnt out. Many healthcare workers on the front line have been in overdrive for many months now fighting a pandemic that is seeing no light at the end of the tunnel. A pandemic that has taken 4.55 million deaths globally.
Hectic hours and exhaustion aside, they also shoulder the mental stress of getting infected or passing on the infection to those around them. This has caused many of them to stay away from their loved ones. Some healthcare workers have shared on social media their experiences of being shunned in public. "It's very sad to know that some people can be like that when we are serving the country in our own ways, that's disappointing," a senior nurse said.
These healthcare workers are putting themselves in harm's way to protect us, so let us work together to do right by them!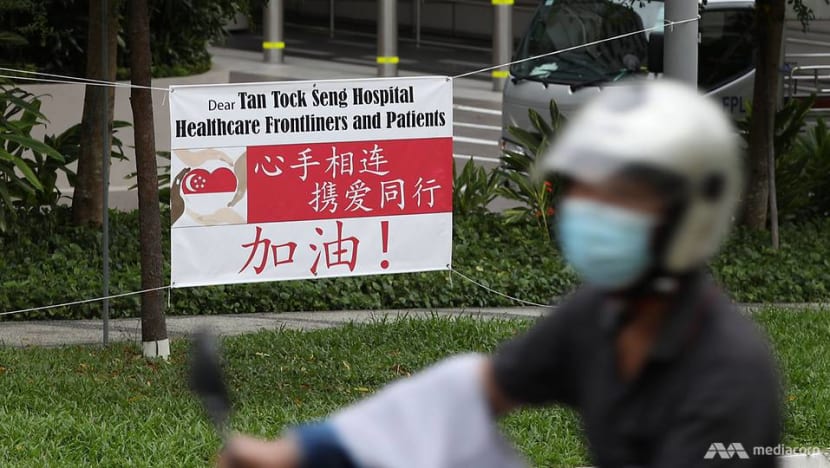 Like everyone else, our healthcare workers, too, are looking forward to the day when the pandemic stops wrecking havoc on our lives. In the meantime, we can all do more to show our support for our healthcare workers.
In appreciation of our healthcare workers and our seniors for their contributions to our nation, Healthcare Services Employees' Union (HSEU) together with the Singapore Physiotherapy Association and NTUC Singapore U Associate put together care packs for the staff and seniors at the NTUC Health Senior Day Care Centre located at Radin Mas Community Club.
At least 1,000 reusable masks, along with a QR code to redeem KOI bubble tea vouchers, were distributed last month to companies such as Parkway Laboratory Services, Innoquest Diagnostics, Pathnova Laboratories and Asia Genomics.
In another move to recognise health workers, more than 25,000 healthcare workers at hospitals here have been given complimentary one-year membership to the Fuzzie Corporate Club.
The club offers discounts and privileges from over 600 brands in Singapore, across categories such as food, wellness, fitness and groceries. The membership, which is worth $144 per year, was given free to employees at 11 healthcare institutions including National University Hospital (NUH), Tan Tock Seng Hospital, Farrer Park Hospital and Khoo Teck Puat Hospital.
In a radio segment called Kiss of Life on the morning showby radio station Kiss92, frontline workers can call in with their stories to share their challenges, motivations and words of encouragement for other frontliners. These days, every little bit of support helps.
You, too, can do your part 😊 A word of kindness, a smile, or a little more care and concern will go a long way in supporting our frontliners who are fighting the tough fight for us!